iTrack uses satellite technology to locate vehicles in real time and to transmit complex data on their activities through the telematics platform installed on the vehicle.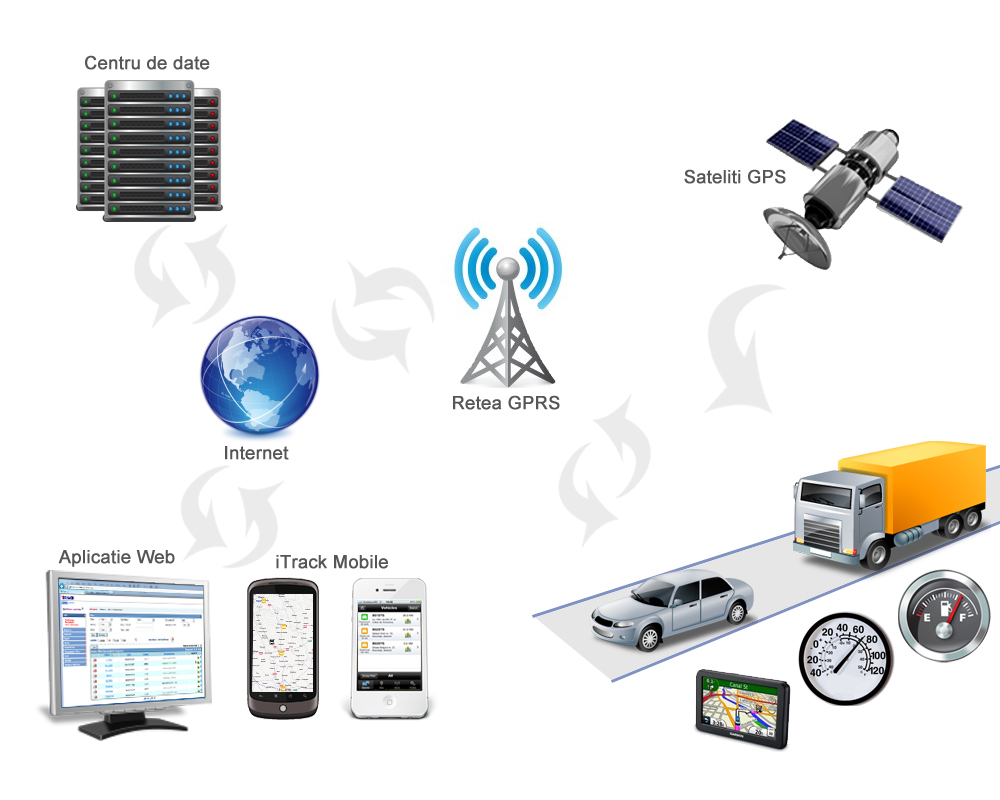 The information received from the equipment mounted on vehicles by onsite mobile teams are stored in the iTrack data center . Our servers store and operate on a database that can be accessed through iTrack web interface, wherever possible to connect to the internet. The application translates in real-time the information received from the equipment by monitoring status and movements, reports, alarms and statistics used in the management of fleet activity.
We use a wide range of professional equipment, certified and reliable, and their technical characteristics (connectivity with peripherals such as sensors, probes, interfaces) are translated into functions that allow you to configure the application according to the specificity of the client's business.